Scrolling through Instagram tags can make it seem like so many people are enjoying a perfect life trip to #Ireland. From my part though, I fell that it's time to be totally honest about places I visit, instead of pretending that everything was fantastic and set unrealistic standards for my followers.
Crowds. The only thing I hate more than crowds, is crowds of tourists attempting to climb mountains in flip-flops. iPads. Selfie sticks. Walking sticks. There is no doubt that years of traveling have turned me into a bit of a tourist hater even though most of the times I am a tourist myself.
This article isn't mean to keep you away from Ireland, but it's meant to help to improve it, showing honest images, most of the tour operators will show to you.
Burren National Park
What they tell you it is:
Discover the unique magic of the Burren Region in 'A Walk Through Time', any tourist office will say…
What it's really like:
You were wrong. Dozens of buses are stopping each hour,  dropping off hundreds of tourists already prepared for self-portraits or group shots. From what I've seen nobody give a damn about the history & geology of the region. A simple selfie and a Facebook Check-in is exactly most of the people are expecting from this tourist spot.

Poulnabrone Dolmen
What they tell you it is:
"This ancient tomb is the crowning glory in the Burren's barren, otherworldly landscape. Somewhere around 5,000 years old, it is an imposing monument to the spirituality of Ireland's earliest peoples."
So you're the first human to explore this ancient tomb in over 5000 years. You can't wait to touch, smell and taste this mystictomb. You imagine that by touching the stone, it will give you some kind of superpowers to travel back in time.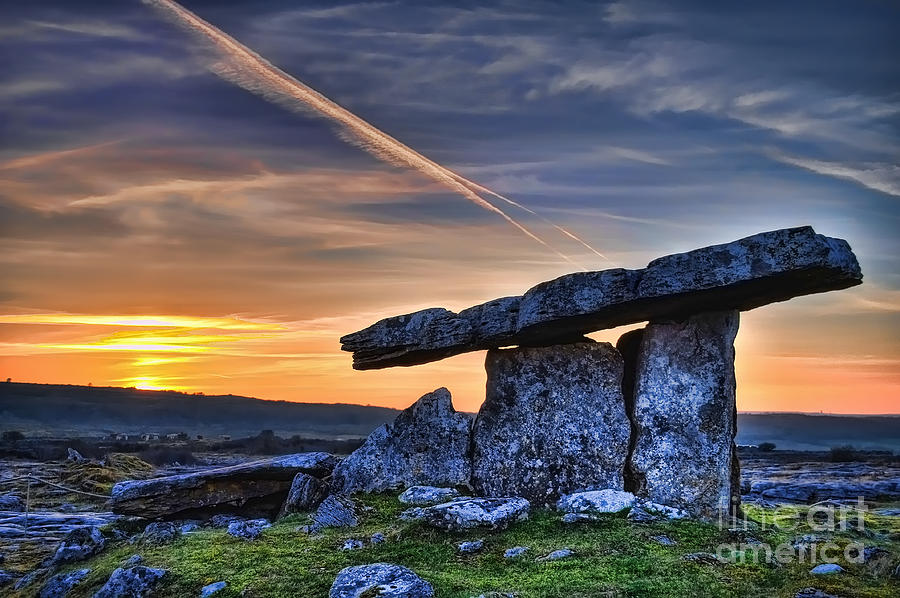 What it's really like:
The Dolmen has a big car park and gets hammered by tour buses during the peak season. Two seconds after they get off, a photo madness is starting. Everyone is snapping photos of everyone. Everyone who owns a phone is getting in on the act.
Doolin
What they tell you it is:
What a charming little village. You plan to spend the night in a cozy colorful farm, living like a local, eat organic and all the crap you will hear from the tourism boards.
What it's really like:
Welcome to Doolin!
The Cliffs of Moher
What they tell you it is:
"The Romanticism is Alive – At Ireland's Cliffs of Moher"
What it's really like:
Tourism Ireland invested € 1 million in 2015 in fake ads campaigns, promoting aggressively the Cliffs of Moher in Europe and US. Once you get in Ireland though, you actually can't visit the Cliffs of Moher, unless you rent a car (which of course has a cost + the entrance fees). The only way to get there is by booking a day tour to these awful tour companies as Galway Tour Company or Paddy Wagon Tours which uses the nature wonders images in order to drive you between all the restaurants and souvenir shops in the country.
Now let's go back to the selfies.
Let's take a closer look at this guy…
Love is real.
Wild Atlantic Way
What they tell you it is:
"Experience one of the wildest, most enchanting and culturally rich coastal touring routes in the world."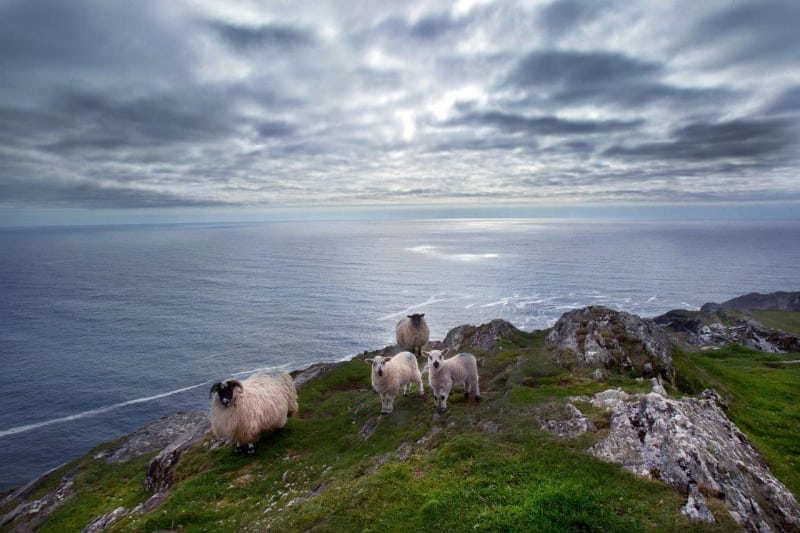 What it's really like:
The Wild Atlantic Way, in its raw and stunning glory, is a must see road to see/drive in Ireland, but only if you are renting a car, bike or whatever, but surely not intended for tight tour bus schedules — the results will certainly disappoint.
Ireland is fantastic, there is no doubt about it. All the tourist attractions listed above have a unique history and splendor. However, money come first and coach touring companies are using fake marketing materials ,finally getting to spend 5 hours in restaurants and souvenirs shops and 2 hours rush to the these famous tourist attractions.